Chairman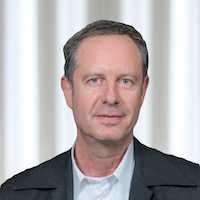 Ophir Pines-Paz
Chairman
holds a BA in International Relations from the Hebrew University of Jerusalem (graduated with honors in 1986) and an MA in Public Policy from Tel Aviv University (1996).
Ophir served as Minister of Interior in Israel's 30th government from January 10, 2005, until November 23, 2005, and as Minister of Science, Culture & Sports in the 31st government from May 4, 2006, until November 1, 2006 and as a member of the Security Cabinet in both terms.
After retiring from the Knesset in 2010, Ophir served as a teaching affiliate at the Kennedy School at Harvard. Upon his return in 2011 he was appointed as a director on Orian's Board of Directors and later that year as chairman of the board. Ophir also serves as Head of the Institute for Local Government at Tel Aviv University, and lectures at the university and at the Interdisciplinary Center Herzliya.
Senior Management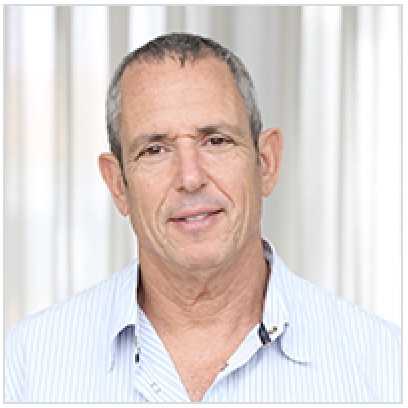 Chen Lamdan
CEO
Chen Lamdan has studied archeology, as well as courses in management taken at Duke University in North Carolina and Harvard University in Boston.
Chen began working at Orian in 1980 when the company numbered five employees, and in 1984 began developing the freight shipping activity. Chen has been serving as the company's CEO since 1988.

Ronen Azulay
Senior VP
Ronen Azulay holds a BA in Economics & Management (1992) and an MBA in Finance & Operations Management (1998), both from Tel Aviv University. Ronen began his career at Orian in 1992 as billing manager, after which he filled a variety of management positions such as finance manager and customs brokerage manager. In the year of 2000 he was appointed as VP Imports and in 2010 as the company's Deputy CEO.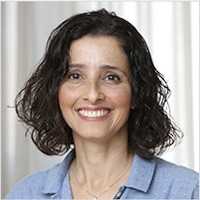 Meirav Wolkinson
CFO
Meirav Wolkinson holds a BA in Accounting & Economics (2000) from the Hebrew University of Jerusalem, and an LLM (Master of Laws) (2004) from Bar-Ilan University. Meirav began working at Orian in 2002 as assistant accountant, and a year and a half later was promoted to billing manager. Since 2007 Meirav has been serving as the company's VP Finance.

Yariv Pozner
VP Marketing & Sales
Yariv Pozner holds a BA in Business Administration from Derby University. Yariv began his career at Orian in 1994 as licensing clerk. In 1999 he was certified as customs broker and freight forwarder by the Department of Customs & VAT. Later on, Yariv filled several management positions in the company including Manager of the Haifa Branch and sea freight, and manager of a business unit in imports. Yariv has been a marine insurance agent since 2007. In the beginning of 2004 he was appointed as the company's VP Sales & Marketing.

Liat Rotstein
VP Human Resources
Liat Rotstein holds a BA in Political Science & German (1996) and an MBA (2000), both from the Hebrew University of Jerusalem. Liat began working at Orian in 2002. In 2005 she was appointed at HR Manager. Since 2011 she has been serving as Orian's VP Human Resources.

Barak Messa
Manager of the Logistics Division
Barak Messa holds a BA in Business Administration & Accounting from the College of Management (1996) and an MBA from Heriot-Watt, Scotland (2002). Barak began his professional career in 1995 at Israel Tax Authority – Income Tax. From 1999 t0 2011 he filled several positions at Strauss Group, including finance manager of the supply chain, and later on as the group's logistics manager. From 2011 to 2015 he served as VP Logistics at Fox Group. From 2015 to 2017 he served as VP Supply Chain of the Mey Eden mineral water company. Since 2017 Barak has been serving as manager of the logistics division at Orian.